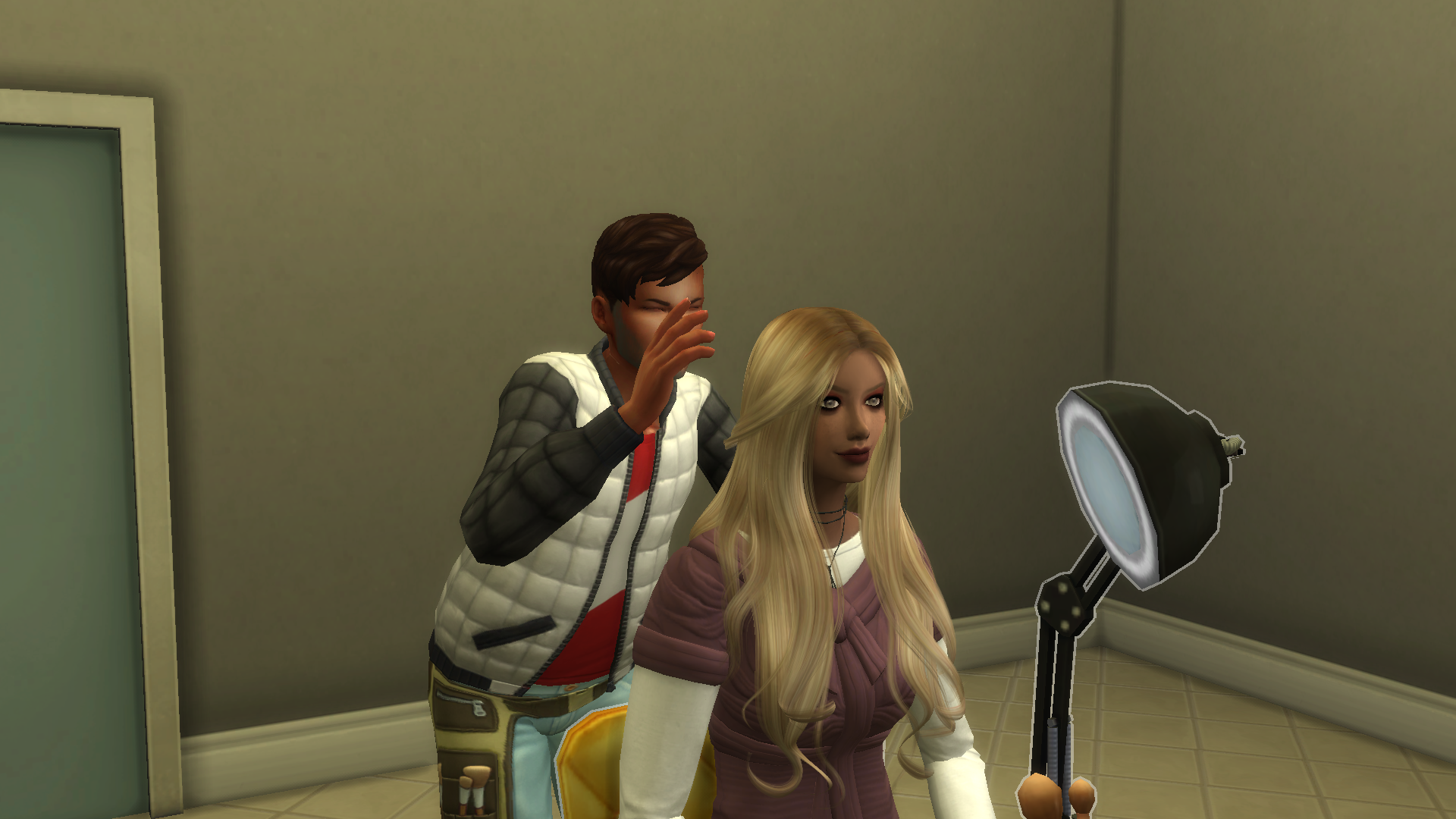 "How does it feel to be back then?"
"So good, it has been way to long since we did this."
The entire film industry had pretty much shut down while things were at their worst. With their being so much uncertainty, no one wanted to take the risk.
"Let's just hope we can actually manage to focus today."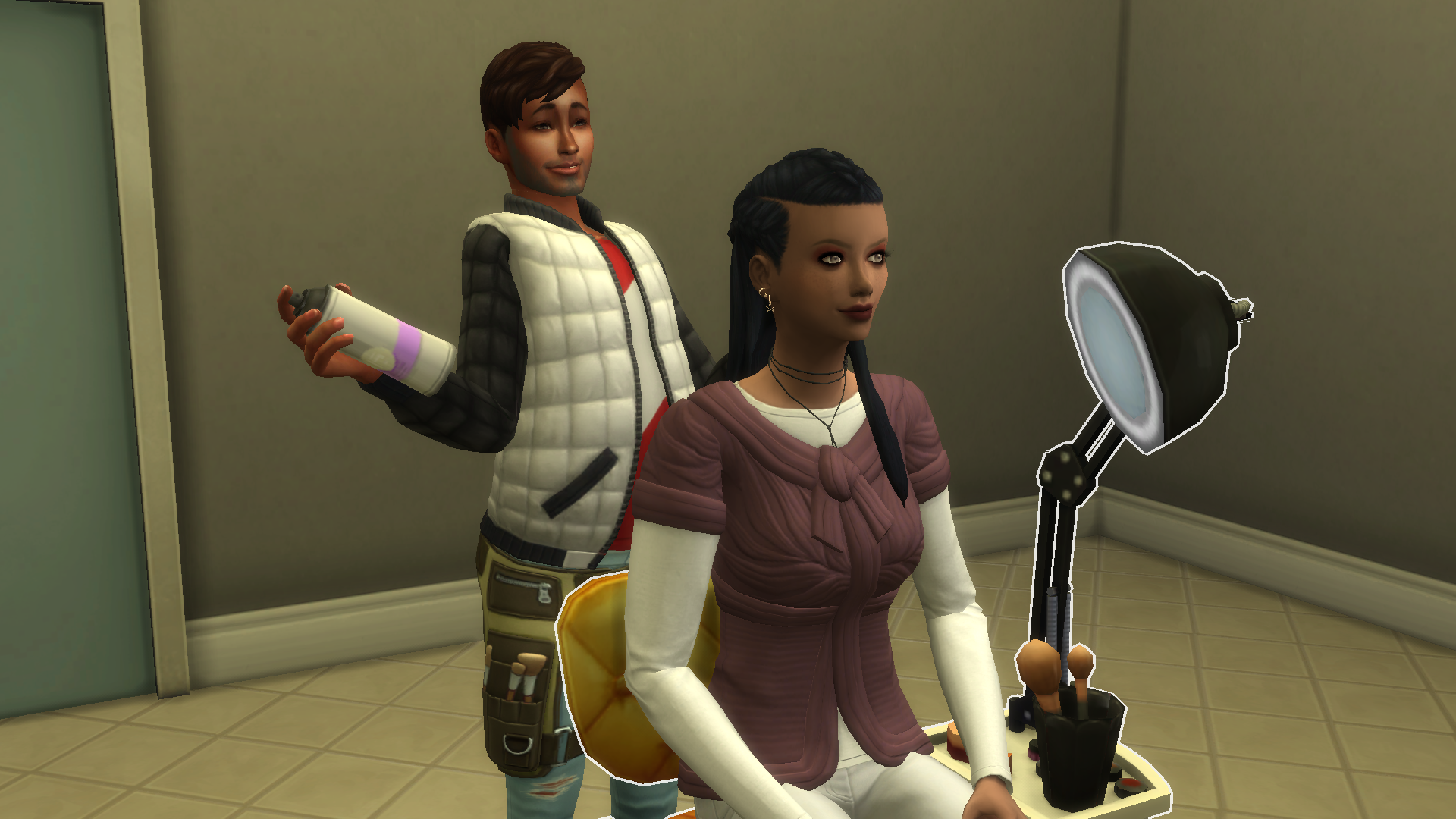 "There, now off to clothing you go."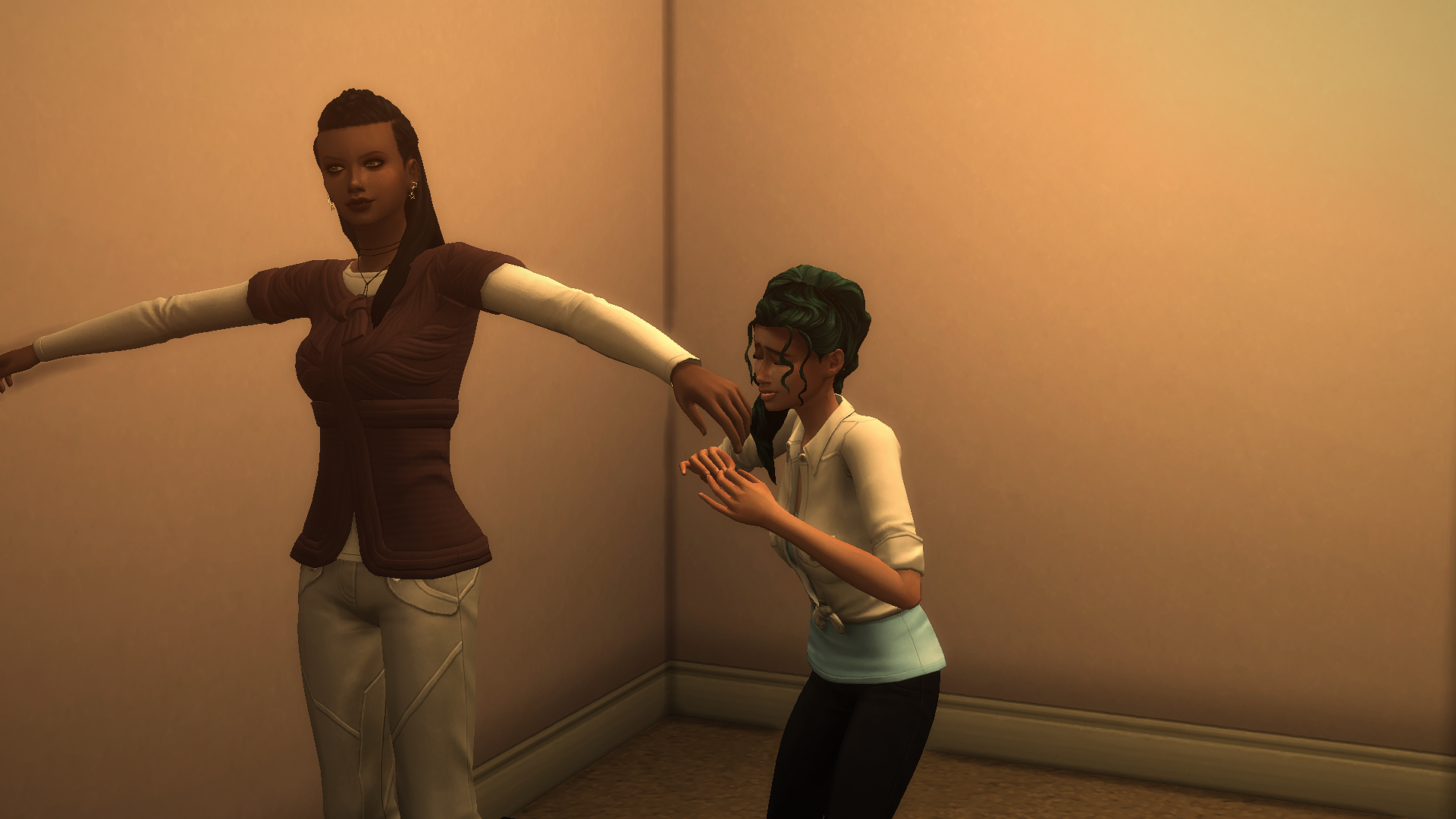 "Okay, lets see if I remember how to do this."
They both chuckled, everyone was a little nervous about getting back into it as much as they were all happy to be back at work together.
"At least the producer had a lot of time to write this new chapter right?"
"Yep."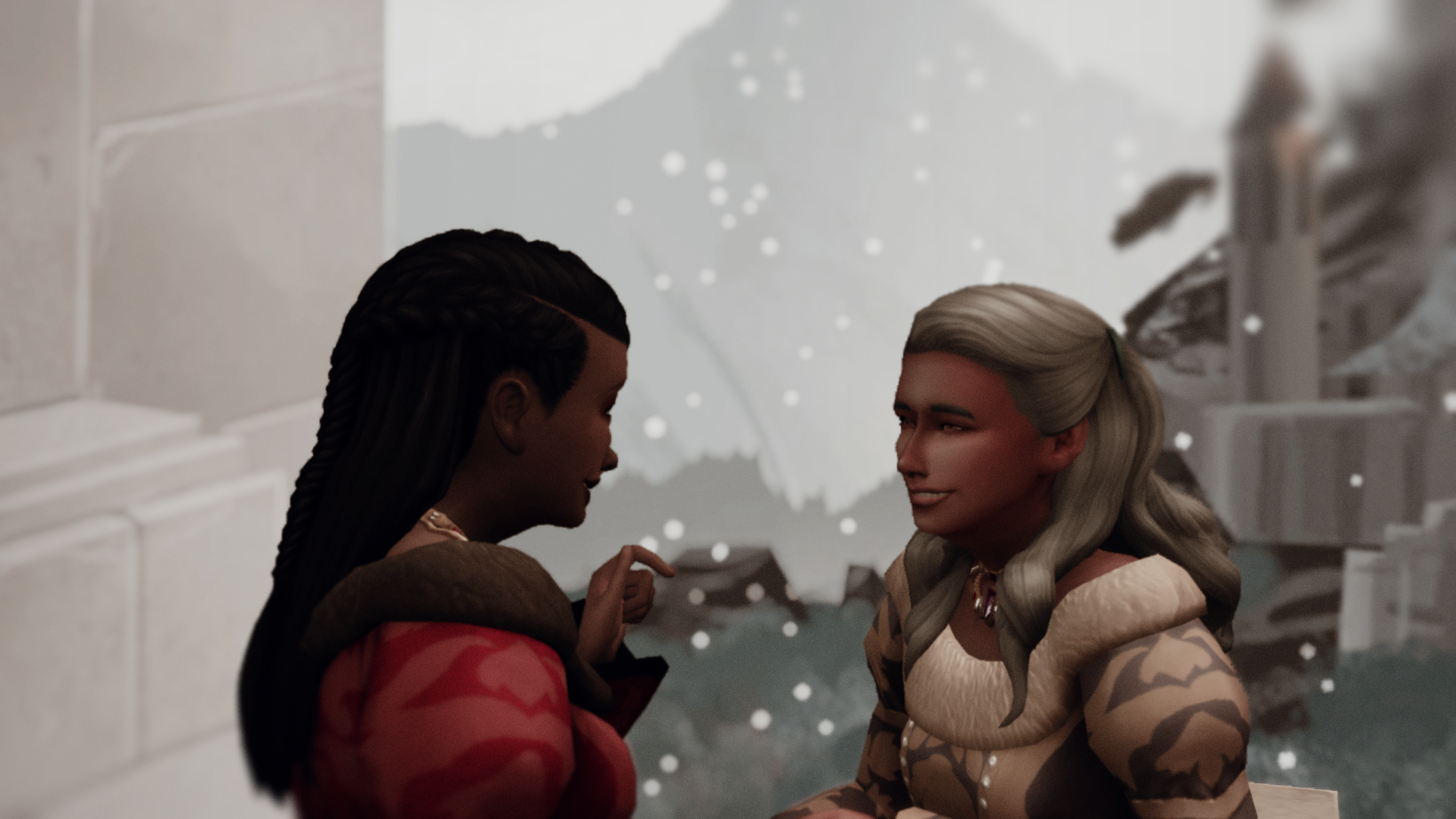 It took them a little longer than usual to get the scenes right, but they put that down to it being so long since last. In the end, they had it all, and this time, they knew it was just a few days before they would be called back.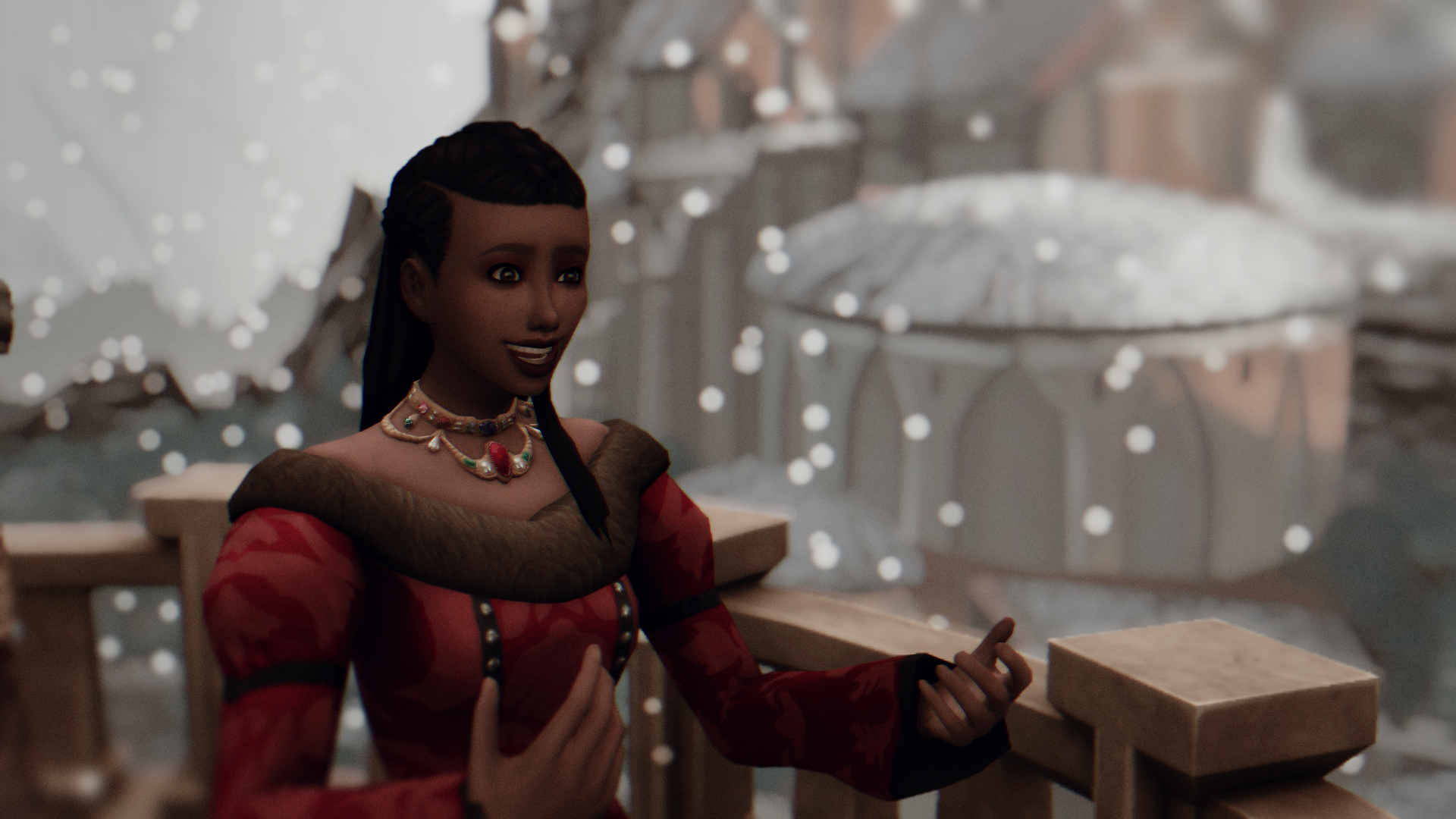 "And that is a wrap for today."
She spent a bit more time with them after they were done. It was just so nice to be back, talk and see how they had all been. Several off them had adopted kids like Hank and Tina had chosen too, which she loved. It felt a bit like even though the original plan had been a horrible one, the outcome had become one that brought everyone closer.
"I heard Luna is going to be married soon, and pregnant?"
"Yeah, and as soon as their house is done, they will move out as well."
"Big house all to yourself huh?"
"Yeh, not sure I like the idea."
"You could always build a new house for the two of you?"
It was definitely something they could think about, perhaps more garden space and such instead of such a big house. Just as she waved goodbye a text message popped up on her phone.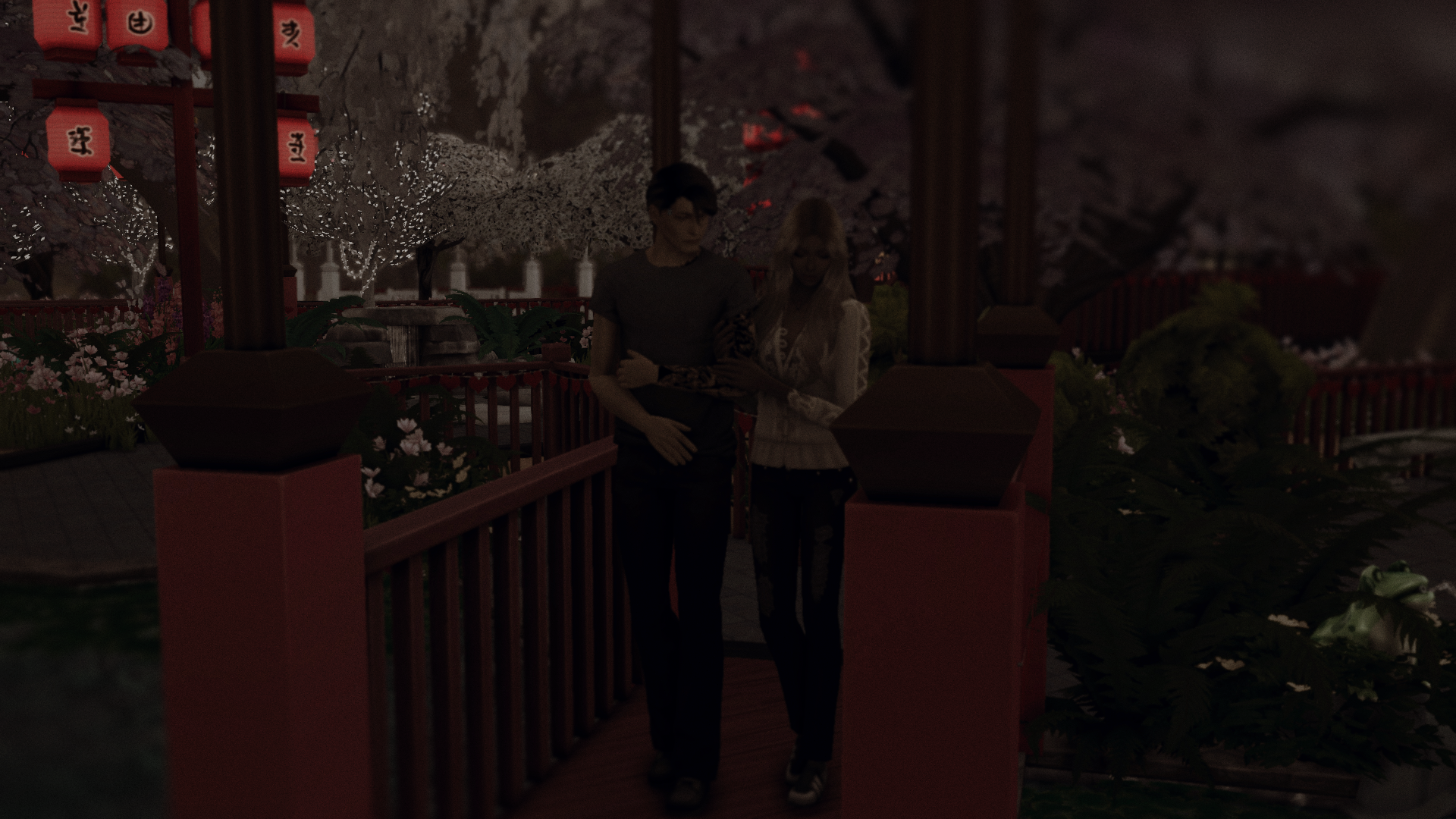 It had been a message from Liam that a cab would pick her up to meet him somewhere she had only heard off as a soon to be opened park.
"How did you get them to.. well let us be here?"
"They asked."
"And that's all?"
"Something about being us and they would be honored and so on."
She chuckled, it wasn't the first time it had happened since his return and Markus's speech. Normally he would nicely decline, but for this one occasion, he had accepted. It was nice and quiet and perfect for just some them time.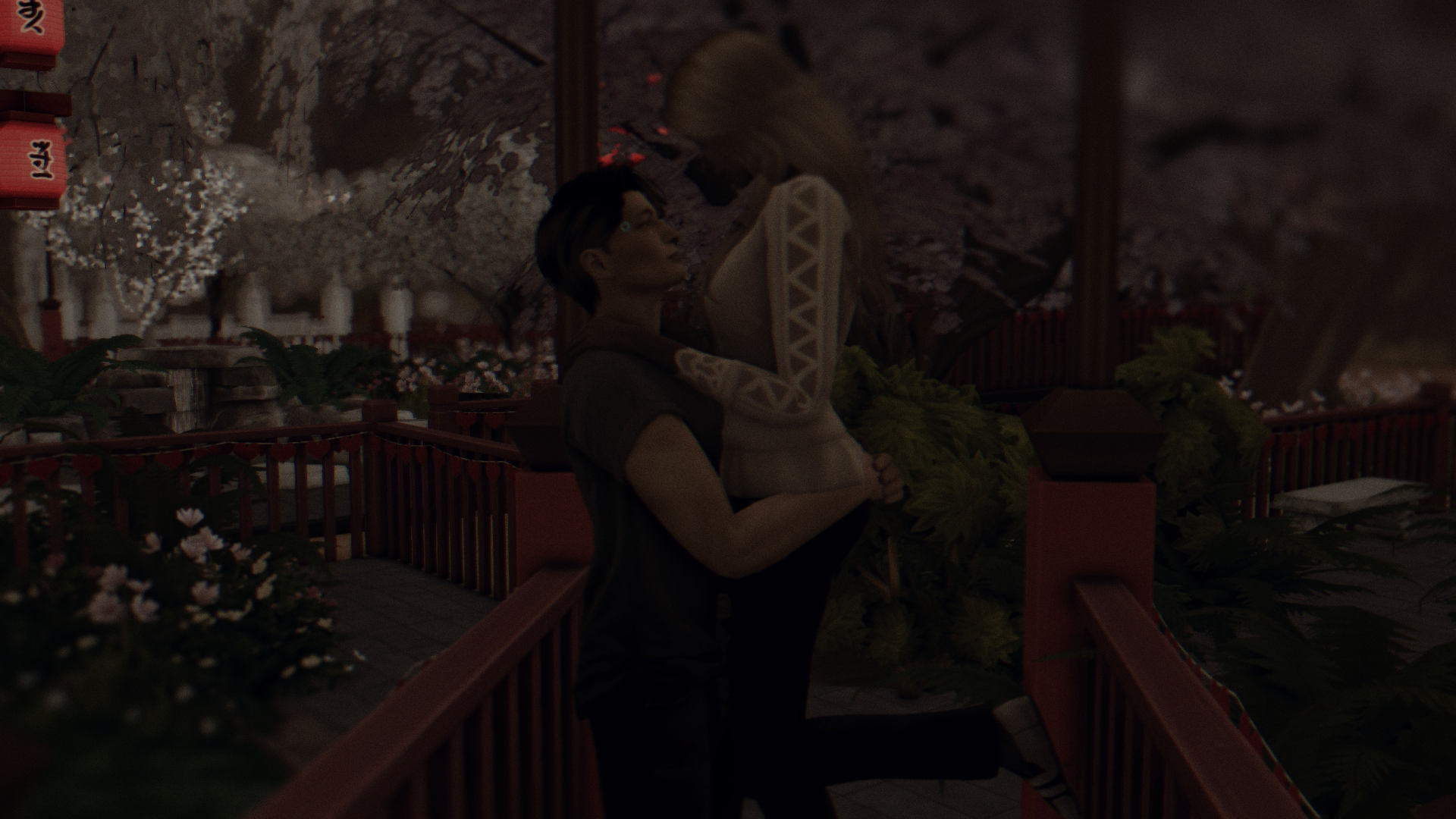 "So, what's on your mind."
"You mostly."
"Me?"
"Yeah."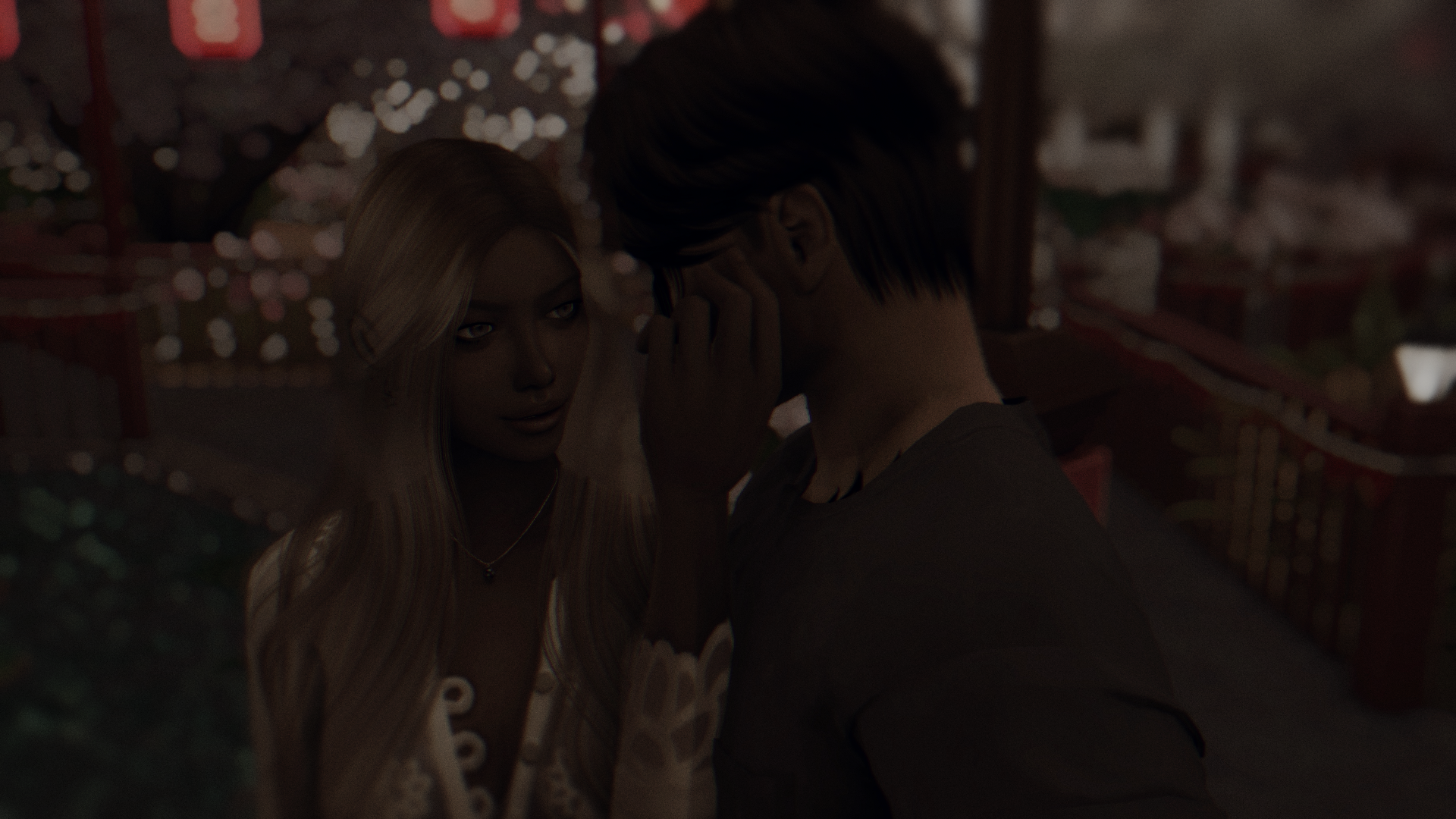 "And what about me?"
"Several things, but just for now, I just wanted to have a nice walk with you here."
It was a beautiful garden, with water features and bridges. As they walked she noticed something she had noticed once before, where he seemed to space out a bit every now and then.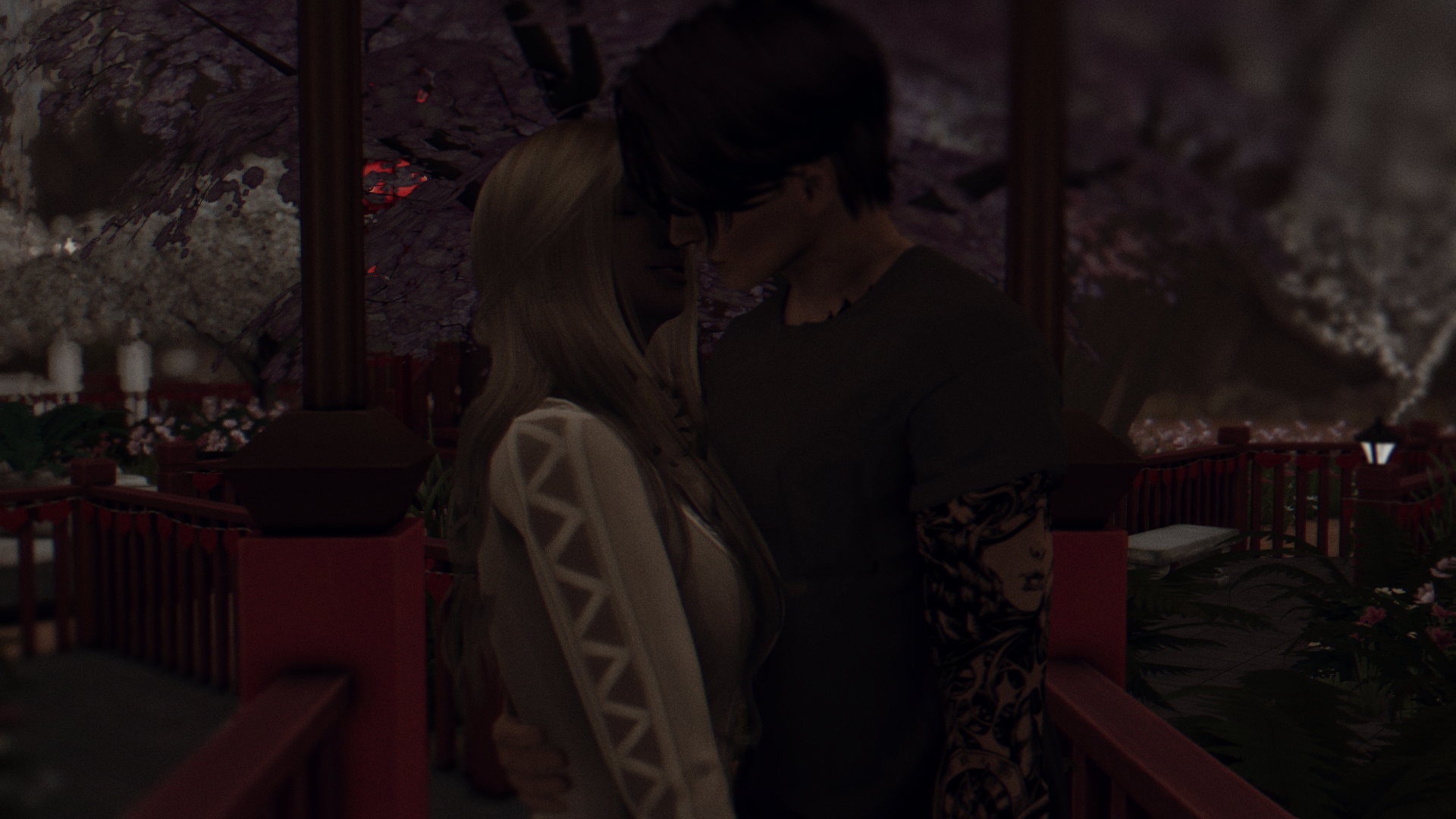 "I want to show you one more place today."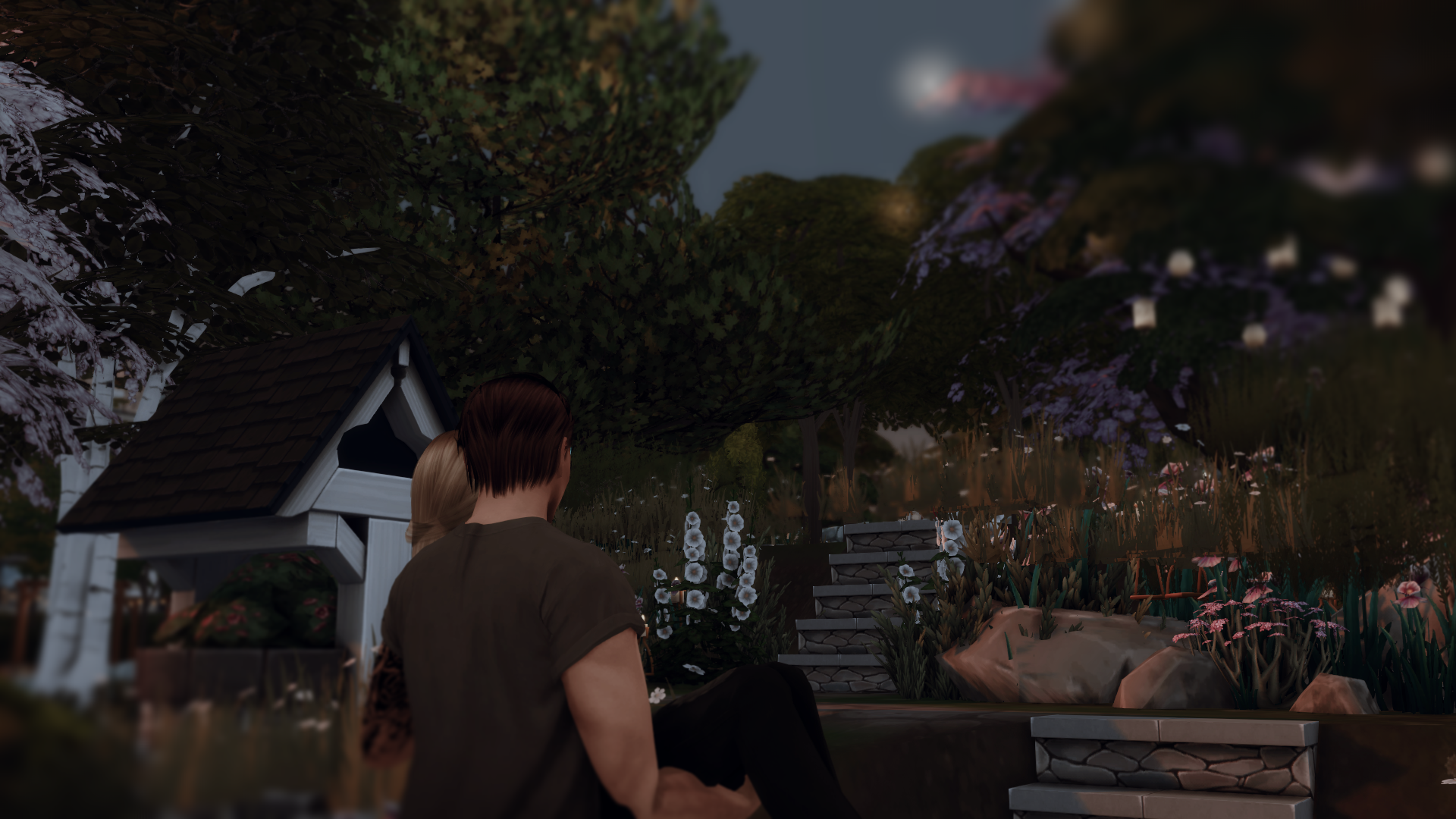 "Another garden?"
"mm, not as big as the other, but it has it's charms."
The months had made him almost fully integrated with his new body, so as much as she kept saying that she could walk, he kept shaking his head and carrying her because he could.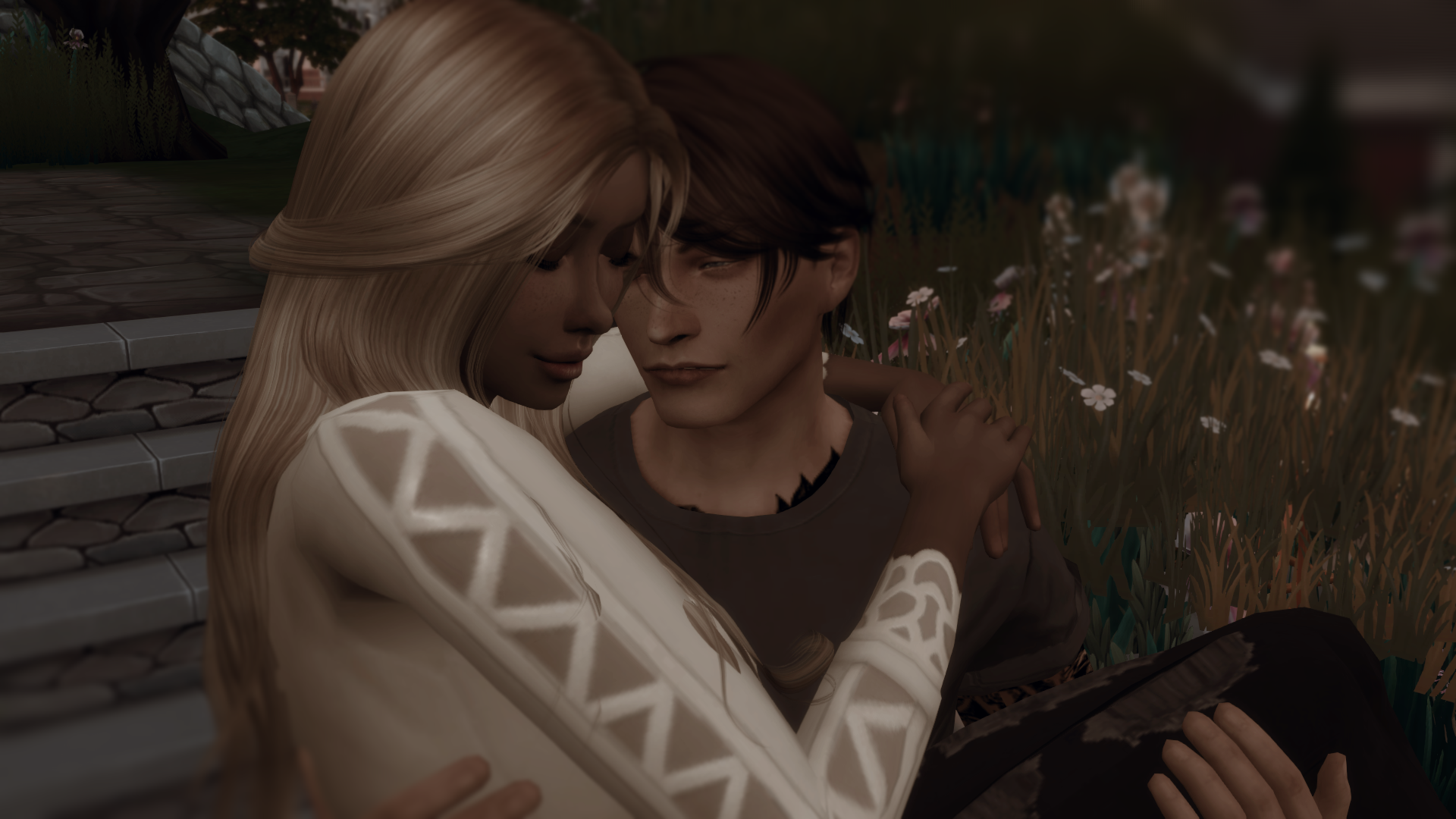 "I can walk you know."
"I know, but I can carry you, so I will."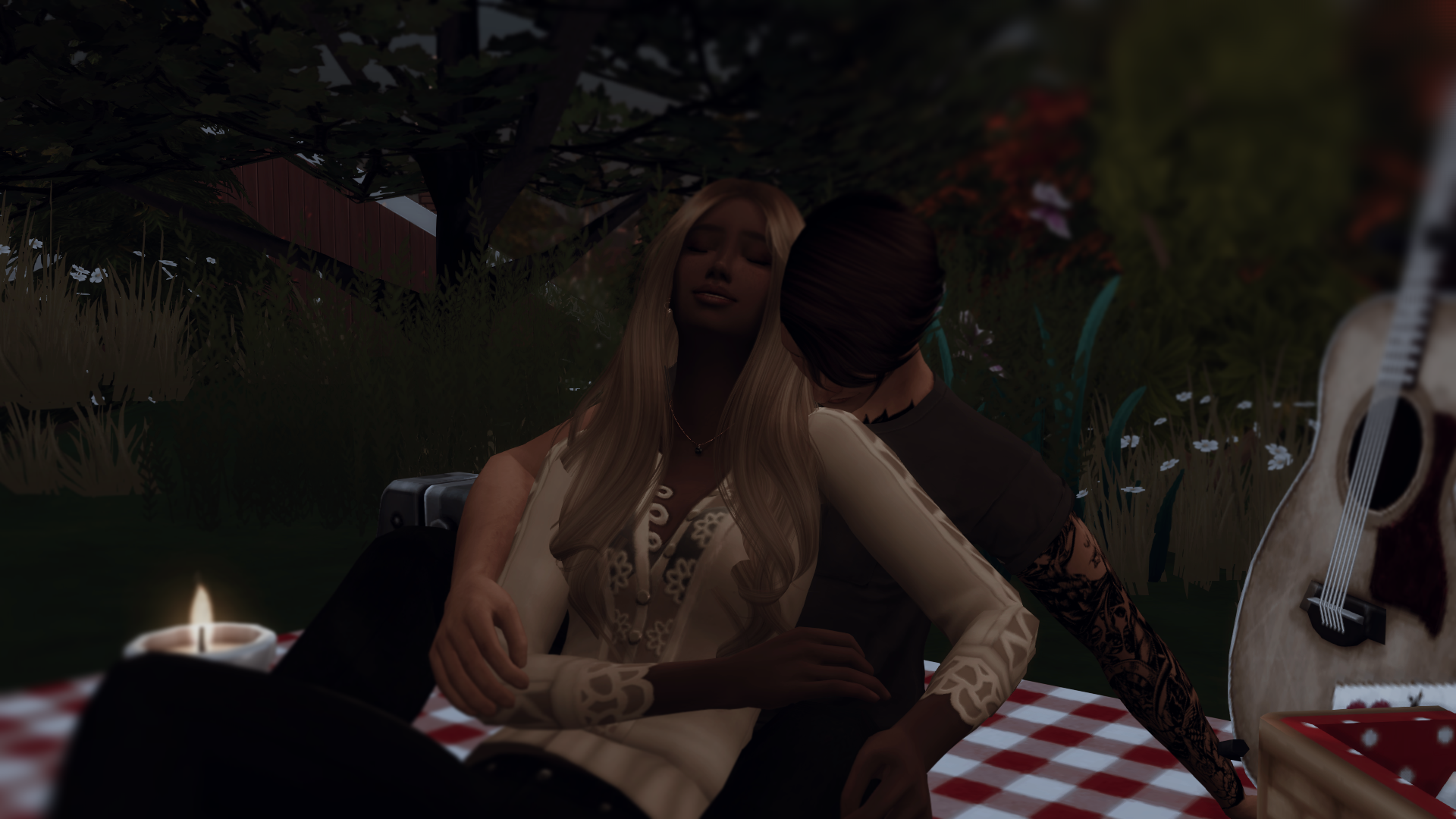 On the top of the small hill was a picnic area that he had clearly set up beforehand. She could see the horses wandering not to far from them, telling her a little more as to where they were.
"So?"
"What?"
"Oh come on, there is something on your mind, and it's not our daughters wedding or that she is pregnant."
"Why would I worry about that?"
"Because you can?"
"Touche."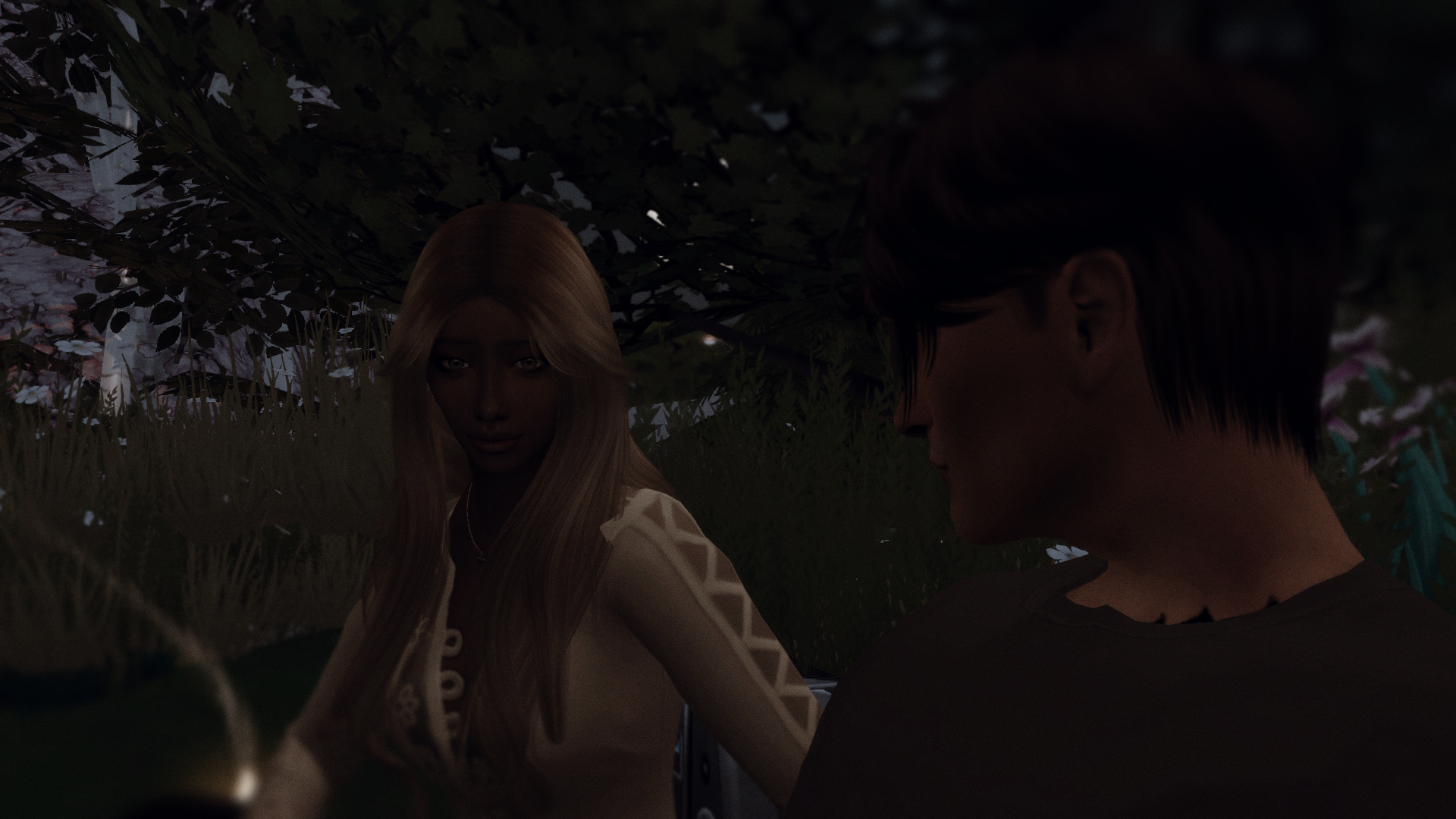 "But you are right, I do have something I wanted to do today."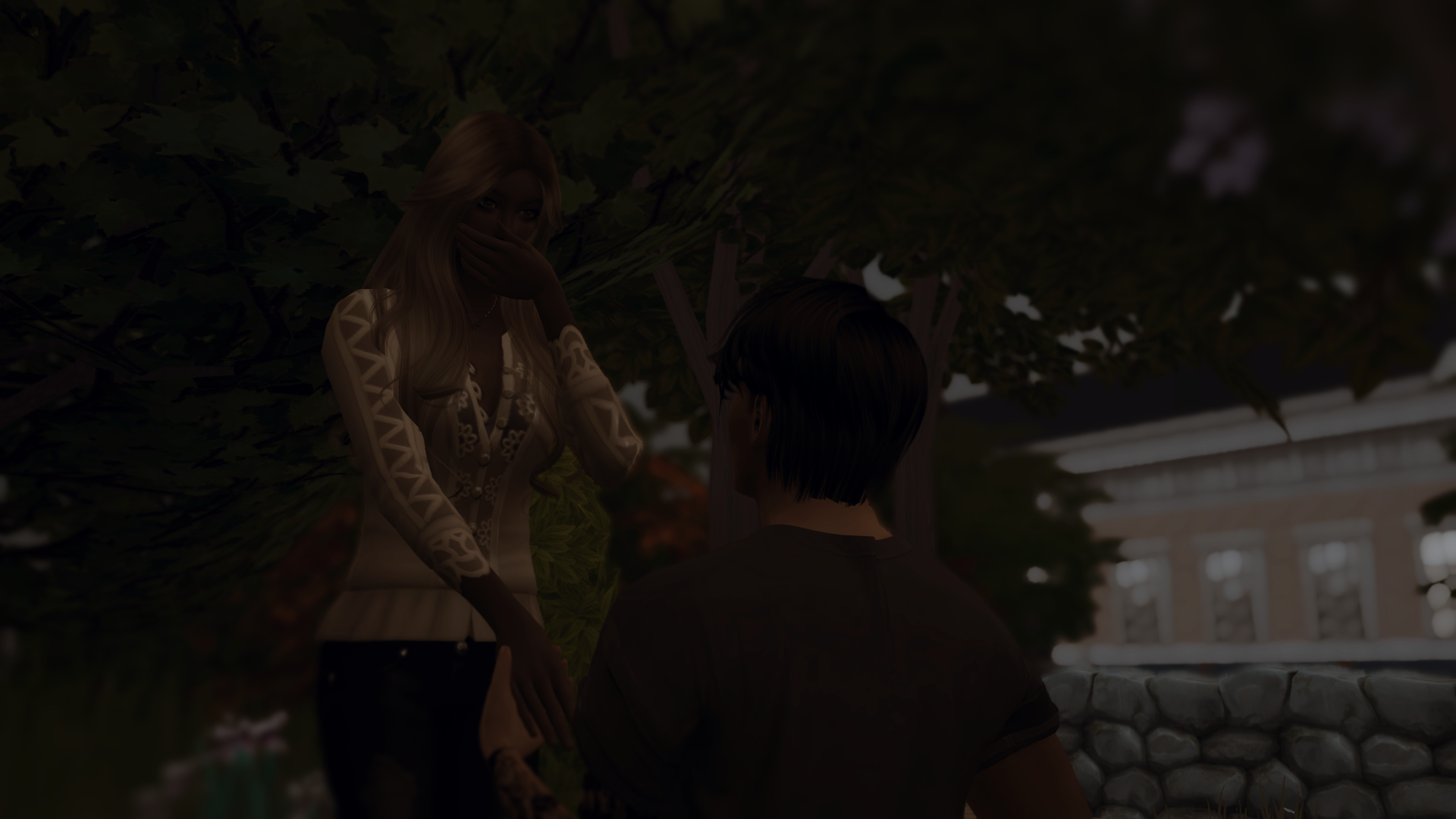 "I asked you this once before, but as you no longer have that ring, and technically I have a new me.. would you do me the honor, of marrying me again?"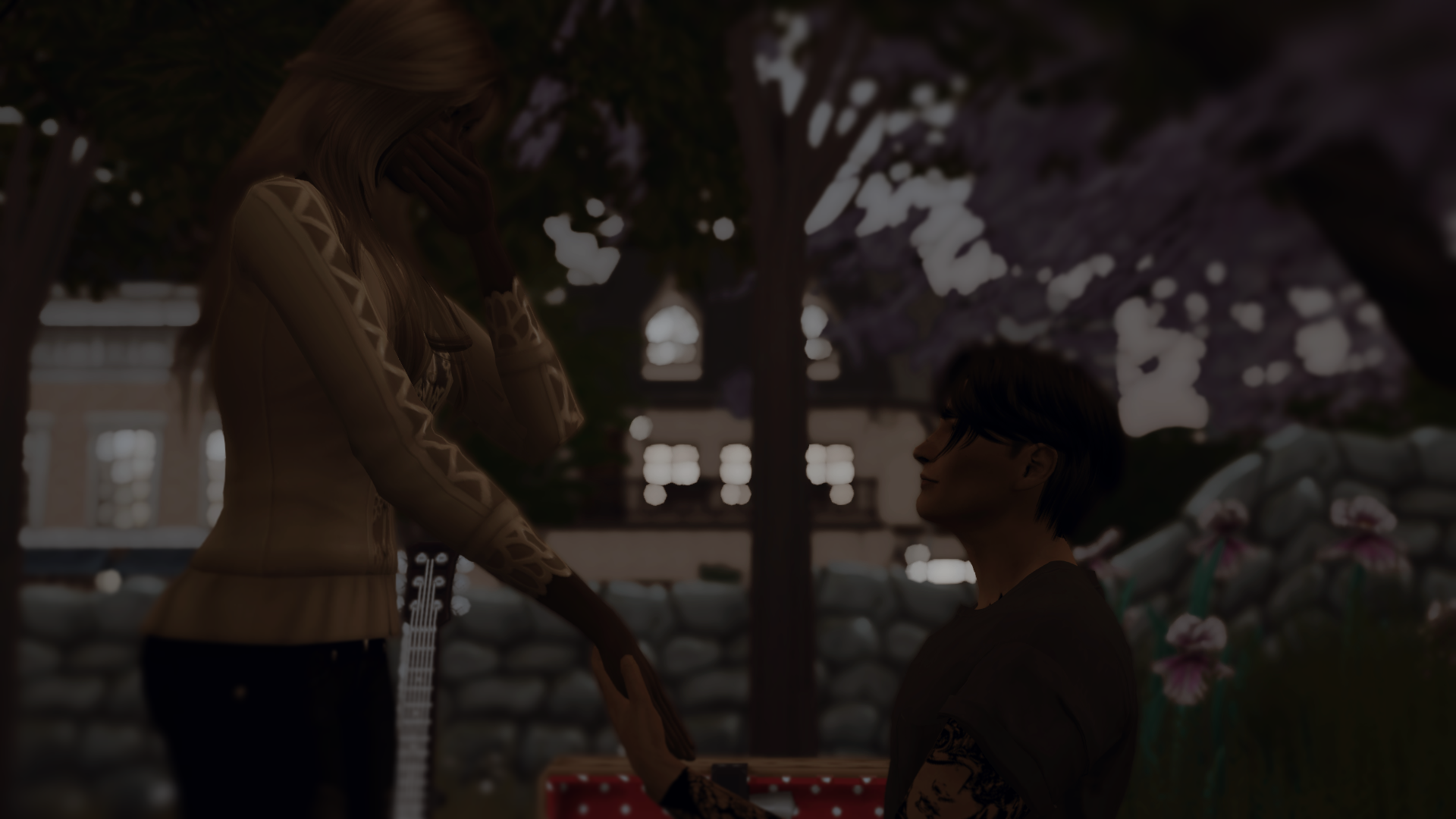 "YES!."
"It's not quite the same as your mothers ring, but it was one I thought you'd like."
He slipped it on her finger, and much like he had said it was quite different. the ring had a glowing, almost pulsating blue line in it, that she could only guess was something resembling of android blood. Where the stone was, the blue liquid filled the area around a heart shaped diamond making it looks almost like it was in the middle of a tiny lake.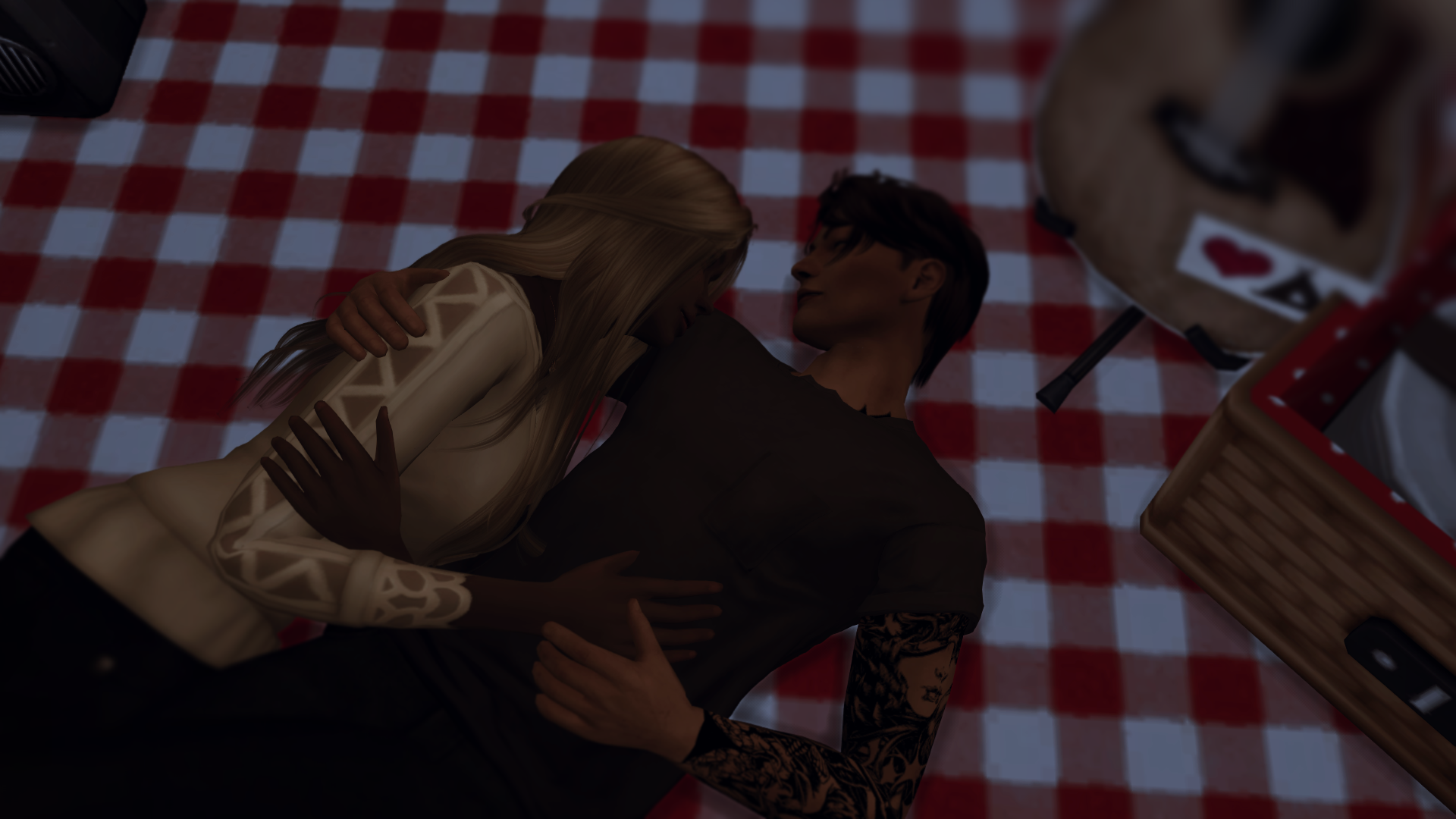 "Who gave you the idea?"
"You giving away the ring."
She had wondered how he would feel about it when she had made her decision. Even more so when he found his way back.
"You gave me the perfect excuse to make it more us."
They stayed for a little longer before they decided it was best to head home, just in case their daughter needed them to be around when Ben went to work. Her pregnancy so far seemed easier than Madison's, but they were not taking any risks.